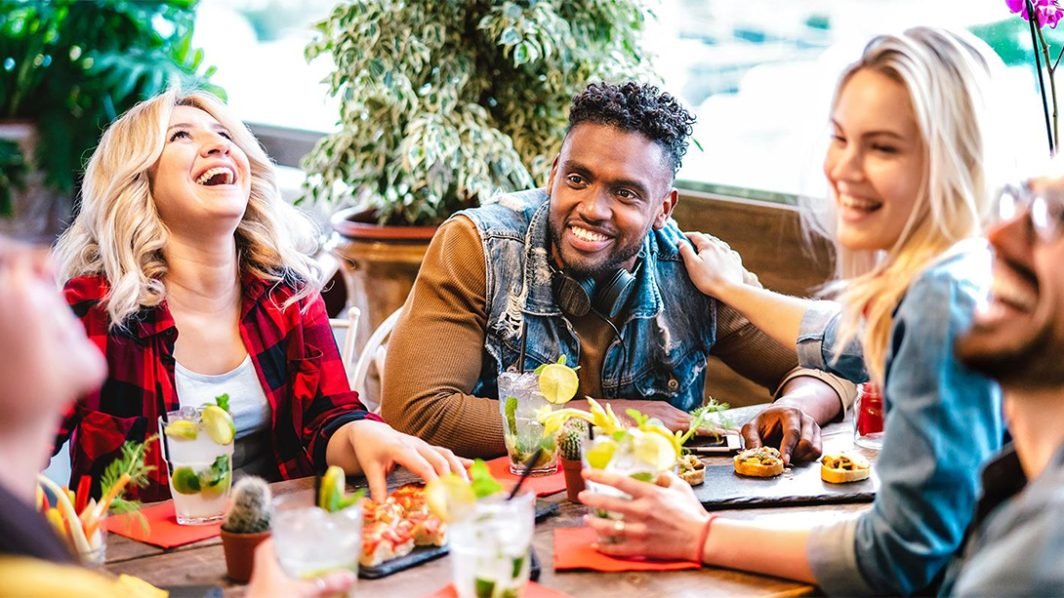 Holiday foods are about different kinds of flavors that satisfy
your taste buds. Here are some food picks – healthy,


low fat, all easy to make:
1. Marmalade, apple butter, or whole fruit preserves served on
low fat crackers with slices of gourmet cheese.
(Be sure to read the back of the packages of cheese and
crackers, look for low-fat options.)
2. Pears and low fat cheddar cheese. The sweet, tang of the
fruit with the sharp taste of the cheese is a mixture that will
please any palette. When serving, allow guests to slice
their own fruit — this will keep the fruit from turning brown.
3. Ham and turkey are both low fat meats if you choose
lean varieties. Here are a few special ways to serve them
depending on the level of sophistication of your guests:
– For kids: serve the meat in bite-sized chunks, also offer
grapes and chunks of low fat cheese… let your guests pick
up these healthy nuggets with toothpicks.
– For the older crowd: Buy deli slices of ham, turkey, and
cheese. Roll them up, serve with a choice of small dinner
rolls (onion rolls, plain, egg, whole wheat…).
Add a selection of fancy mustard or any unique fat-free
condiments. (Have some fun experimenting with fat free
mayonnaise and/or yogurt and spices like chili,
dry mustard, onion and garlic.)
4. Shrimp is a fabulous appetizer that has 100 calories per
three oz, very little fat, and tons of protein! A less
expensive option is imitation crab or lobster (made out
of whitefish and flavored to taste like crab or lobster.) Serve
with cocktail sauce and it tastes nearly as good as shrimp.
Again, toothpicks come in handy for this appetizer.
5. Bruschetta…
Slice a loaf of French baguette bread into
1/2 inch slices, place on a cookie sheet.
Dice 2-3 large ripe tomatoes.
Chop 1/2 – 1 cup of fresh basil.
Mix tomato and basil together, add a little
salt and pepper if you like.
Put tomato mixture on the sliced bread.
Sprinkle with shredded low-fat mozzarella.
Broil about five minutes until cheese is bubbly.