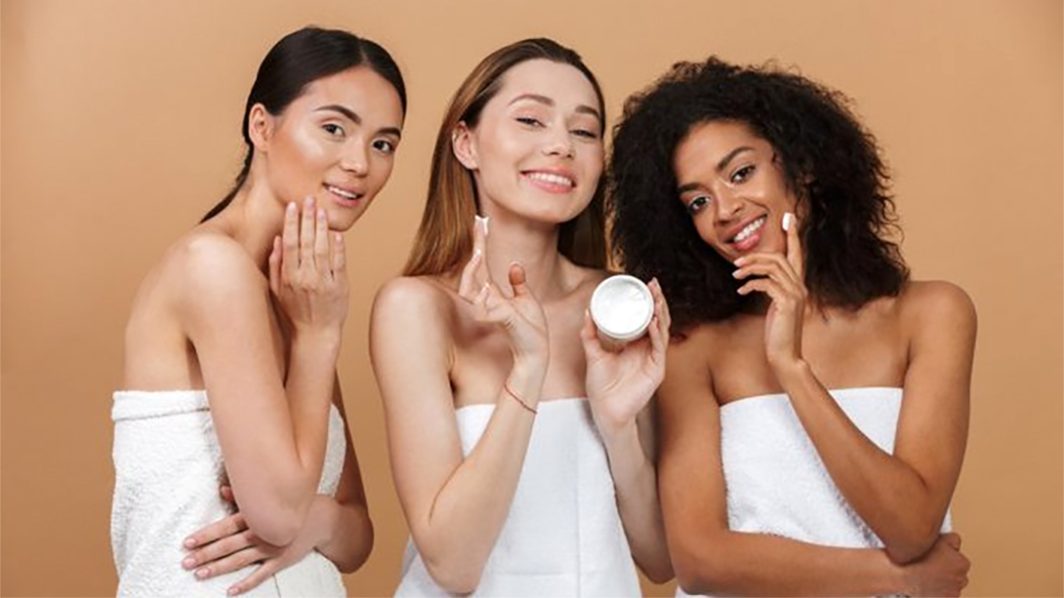 The human skin wraps and protects our bodies. It constitutes a living,

 dynamic tissue system. It has the remarkable ability to absorb applied products, partially or completely, into the bloodstream. In fact, up to 60% of the products we use on our skin are absorbed and deposited into the circulatory system (Fairley, 2001). For instance, the average woman absorbs 30 pounds of the ingredients contained in moisturizers over sixty years (Dr.Hauschka).
These new understandings of how the skin functions reveal concerns about the possible long term effects due to the combination of chemicals used in cosmetics, often termed the "chemical cocktail effect". Several chemicals which are used in common, popular cosmetics are known irritants and carcinogens. Concern stems from the knowledge that most of these ingredients are derived synthetically or from petroleum. Avoiding these substances serve to decrease overall exposure to harmful or irritating cosmetic ingredients.
In Canada, not all cosmetics list their ingredients on their labels, but most have toll free telephone numbers which link you to their customer service departments, where inquiries about ingredient lists can be made. Reading labels and recognizing problematic ingredients are necessary skills for a consumer who intends to choose products that are completely natural. The cost of a cosmetic is not a reliable indicator of either its quality or natural characteristics. Most cosmetics, from the lowest priced, to the most costly brands, are composed of identical base ingredients (Begoun, 1991).
Cosmetics do not stay on the surface of the skin without penetrating to some degree. Lipstick wearers, for example, consume 1.5 to 4 tubes in a lifetime (Aveda). If one considers the ingredients being internalized by the body, absorbing plant oils and waxes, mineral pigments or essential oils is a healthier alternative than absorbing petroleum by-products and synthetic chemicals. The ability to choose the right cosmetics for you depends on accurate ingredient knowledge, personal needs and market choices. Caring for one's whole body includes skin care choices that support and contribute to a healthy lifestyle.
Natural cosmetic products and make-up are safer, healthier alternatives especially when these products are composed of all natural ingredients. A natural product is described as one that contains mostly or completely naturally derived ingredients (Antczak, 2001). It also indicates that the product is free from, or contains minute amounts of artificial chemical additives. Caution is required when products claim to be natural. For instance, they may contain small amounts of plant extracts, but the bulk of the product is petroleum based and loaded with fragrances. Instead, consider switching to completely natural products, which perform to the same standard as their non-natural counterparts. The organic make-up co. offers a wide range of simple, affordable and high quality products. Our cosmetic products are carefully formulated from plant waxes, plant oils, essential oils from flowers, barks and spices, as well as richly coloured mineral pigments.
Switching to all-natural cosmetic products and make-up can help you to avoid feeding your skin harmful chemicals. Many skin problems, such as acne, contact dermatitis, irritations and allergies may disappear once petroleum or synthetic ingredients are removed from your skin care regimen. Using fully natural products can contribute to healthy skin and a healthy body in the long term.
We invite you to give our natural products a try. They are completely natural, vegan and an excellent alternative to conventional cosmetics and make-up.