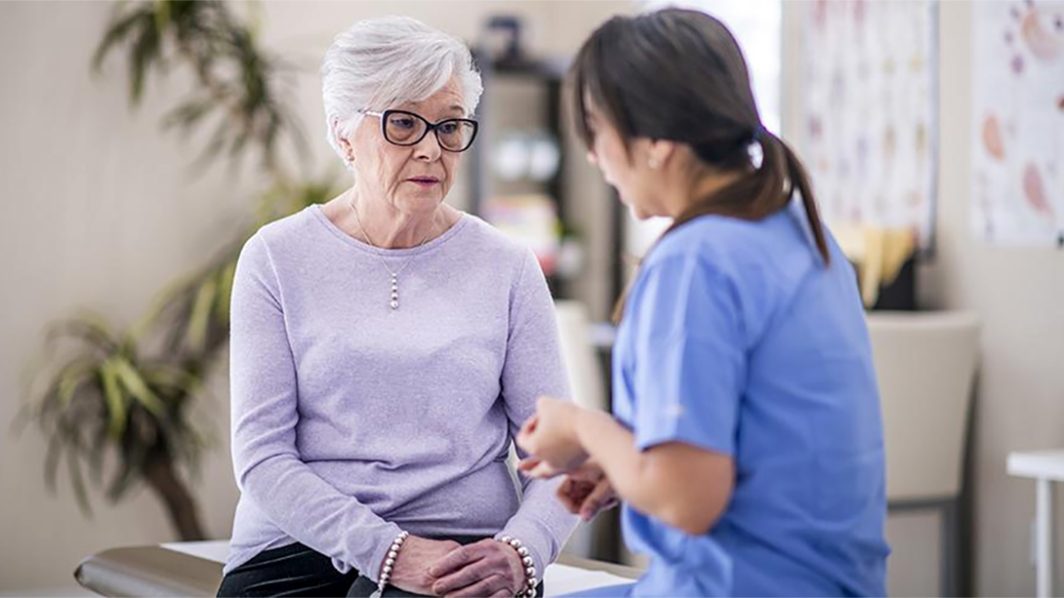 Caring for an Alzheimer's patient can be a huge burden. When it becomes too hard and too time consuming for you to take care of your loved one,

 it may be time to look for a nursing home.
When you feel comfortable, then you can start planning ahead which will help avoid crisis situations later. You may not ever need a nursing home, but act in a proactive manner just in case the day comes. It is well known that making decisions in a crisis situation can be very difficult and stressful on everyone, so make sure you plan ahead of time.
You may find information and a list of nursing homes in your area from your local Alzheimer's Association, or an elder law firm. They are most likely to have a list of facilities that offer dementia care or at least a dementia unit.
When you find the nursing home that will be the most appropriate for your loved one with Alzheimer's, make sure you check the following:
§ What is its appearance? When was their license accredited?
§ Is the facility location convenient for you and your family for frequent visits?
§ How does the staff react to questions — are their greetings warm and welcoming, do they interact with your loved one?
§ How well do the resident participants socialize with other people?
§ Are visits allowed and are they encouraged?
§ What is the staff ratio per patient? It should be at least 1 staff member for 8 persons.
§ Is it possible to take a tour of the facility and the rooms?
§ If there is a waiting list, how long will it take before your loved one can be accepted?
§ Do they have a single room or do they share with another patient?
§ Are these rooms furnished or unfurnished? If unfurnished, you will be able to bring your own furniture and decorate your room as wanted.
§ Are there elevators? What kind of emergency plan do they have if a patient needs to be evacuated promptly?
§ How do they handle patients that wander and what kind of security do they have?
These are some of the questions you can ask on your first visit. You can always come back later or give them a call later if you have other questions.
Another aspect of the nursing home to take into consideration is the financial issue. Most insurance companies will not cover these costs. When your loved one is being admitted in the nursing home you selected, the admittance staff will be able to assist you and discuss the payment options with you.
Make sure to ask what is included in the fees or contract:
· Is there an ongoing process for assessing a resident's need for services and how often are those needs evaluated?
· What additional services and staff are available if the resident's needs change?
· Is there an agreement available which discloses healthcare, accommodations, personal care and supportive services, all fees, and admission and discharge provisions, emergency services if necessary?
· Is there any government or other programs available that may help covering the costs?
· What happens if funds are used up and full payments can no longer be made. Does the facility accept Medicaid?
You want as well to have a good knowledge of the environment and the type of healthcare your loved one is going to receive:
· What type of healthcare and personal care are available? Do they have routine exams available, like vision and dental?
· What is the qualification of the staff members?
· Is the staff available to assist residents who experience memory loss or disorientation, and how do they handle it?
· Does the staff take care of the doctor's appointments? Do they drive them over there and wait for them?
There is one more thing to consider when deciding if the nursing home is appropriate for your loved one with Alzheimer's. Will he/she be happier than at home? Many people do quite well in nursing homes.
Once your loved one enters the nursing home, he/she can still leave for short trips to sleep over at family and friends. If he/she is unhappy, a transfer to another facility or a return home with assisted living may be an option.
You may also doubt how beneficial a dementia care unit can be for your loved one who has Alzheimer's. If the dementia unit is developed and staffed correctly, it can be very valuable. The idea of a dementia care unit is to provide specialized care. This includes staff training specifically for dementia, smaller units to ease feelings of being overwhelmed, a quieter environment to prevent over-stimulation, and a locked unit safe for wandering and pacing. Wandering and pacing are symptoms that most Alzheimer's patients experience. Instead of trying to stop them from this behavior, dementia units let them continue it in safe surroundings. Most facilities for Alzheimer's care have their own activity director and many times the direct care staff are also trained to participate in activities with the residents with dementia.
To obtain more information on facilities in your area that offer dementia care units for Alzheimer's patients, contact your state's Department on Aging.
William G. Hammond, JD is a nationally known elder law attorney and founder of The Alzheimer's Resource Center. He is a frequent guest on radio and television and has developed innovative solutions to guide families who have a loved one suffering from Alzheimer's.