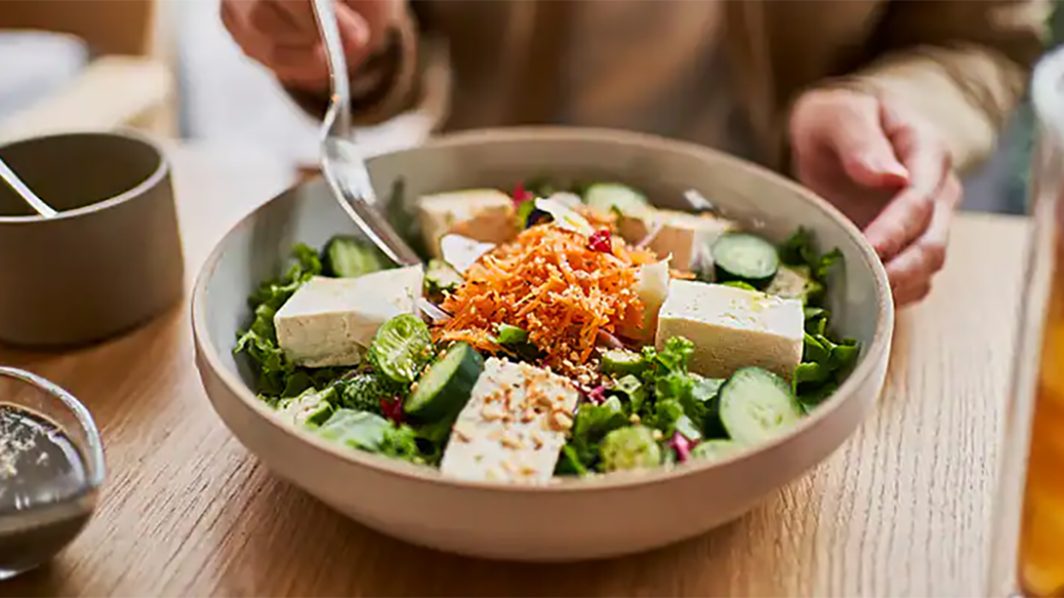 Today people are more health conscious and food habits have undergone a tremendous change. These days meat ,dairy products ,

 eggs etc are used in very limited quantities. This is a trend more common in the Western world. People are looking for a 100 per cent vegetarian healthy alternative to high fat -content and cholesterol producing non-vegetarian diet .
Here comes the unique significance of soybeans and Tofu, a paneer like processed food . Tofu is made exclusively from health giving soyabeans . Therefore from the health point of view Tofu stands out as a complete protein which has all the eight amino acids.
Tofu is exceptionally popular world over and almost one billion people eat it often. No doubt it is free from saturated fat and cholesterol and thousands of people consider it as the primary source of protein.
Tofu is not just a new product.
For hundreds of years it was in use made exclusively from soybeans.
The manufacturing process is this: Soybeans are cooked and crushed to make a rich soyamilk. It is allowed to solidify and later cut into blocks.
Reputed Tofu making demands good packaging. Proper care is being taken to avoid contamination and spoilage. Modern packaging systems are followed by Tofu manufactures . This is essential for protecting the nutrition and flavour of soyabean. It also helps to increase
Tofu's shelf lifewithout the use of preservatives and irradiation.
Regular Tofu consumers are aware of all these and that answers the increasing popularity of tasty Tofu .
..Genetically modified ( organism ) soybeans are not used in the manufacture of Tofu. And good quality Tofu is being made from wholesome soyabeans.
High health potential
Tofu is a food with unbelievably high health potential. If a person takes in 25 grams of soya proteins per day it provides complete cardiovascular health. On an average one serve of Tofu provides 6 grams of soya protein.
Several delicious preparations are made of Tofu. For example freeze it for several days for a chicken-like texture. Afterwards it can be grilled or baked fit to be served as a delicacy that equals any tasty chicken dish.
Like other wholesome food Tofu too is good in fat calories but at the same time it is a low calorie source of protein .
Heart patients are advised to replace animal protein with plant protein and Tofu is considered in this connection as a good source of it.
Tofu has many food qualities. It is a good source of calcium too. And dietitians say that calcium found in Tofu is equally good in comparison to milk or cheese calcium.
Children love it
All children like Tofu because it does not have a flavour of its own. It takes the flavour of other things added to it while being cooked.
Some people replace eggs in their diet with Tofu. Tofu can be used in so many different types of dishes. People prepare fish-free and meat-free dishes using Tofu and at the same time they taste like meat and fish.