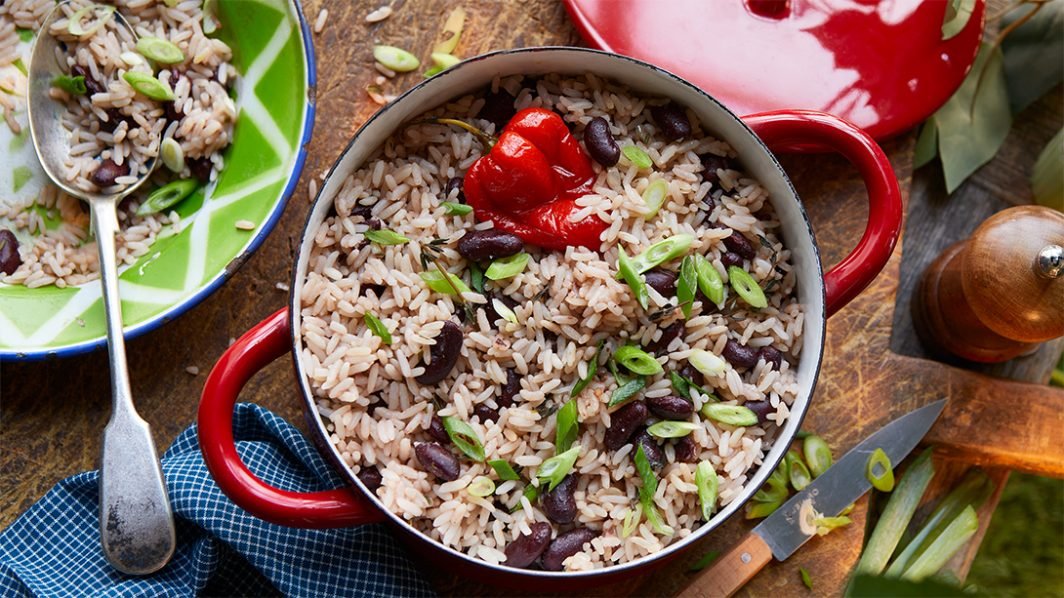 This recipe is a tasty twist on a healthy classic. Do you know that brown rice and beans provides all nine essential amino acids? This recipe adds a little Caribbean flavor to the southwestern favorite. As always it is super healthy and has no saturated fats or preservatives. Another great thing is the easy clean up; it only takes one pot to make.
1 can pineapple chunks or fresh pineapple. Pineapple is an excellent source of vitamin C,

 a powerful immune system booster.
1 Can Red Kidney Beans. Good source of fiber and iron.
2 Cups Brown Rice- do not use white rice it clogs you up. To save time I use the 5-minute kind
Onion- good for your heart I use a bout half a small red onion chopped
Olive oil- also good for your heart
Spices: Basil, Red Pepper, Allspice (this gives it that Caribbean flavor), Cumin, Garlic powder, salt and pepper.
Optional: Mexican cheese, your favorite lean meat, or for authentic Caribbean flavor; use seafood like shrimp of muscles.
In a large saucepan, heat olive oil over medium heat and cook onions until they start to clear. Then add water (the amount required for the rice) and increase burner to high. Bring water to boil and stir in rice and return to boil. Reduce heat to low and let rice stand until it absorbs the water. Add in pineapple chunks and can of beans, both drained. Add in spices to taste and any optional meat or cheese. Stir it up and serve when warm.