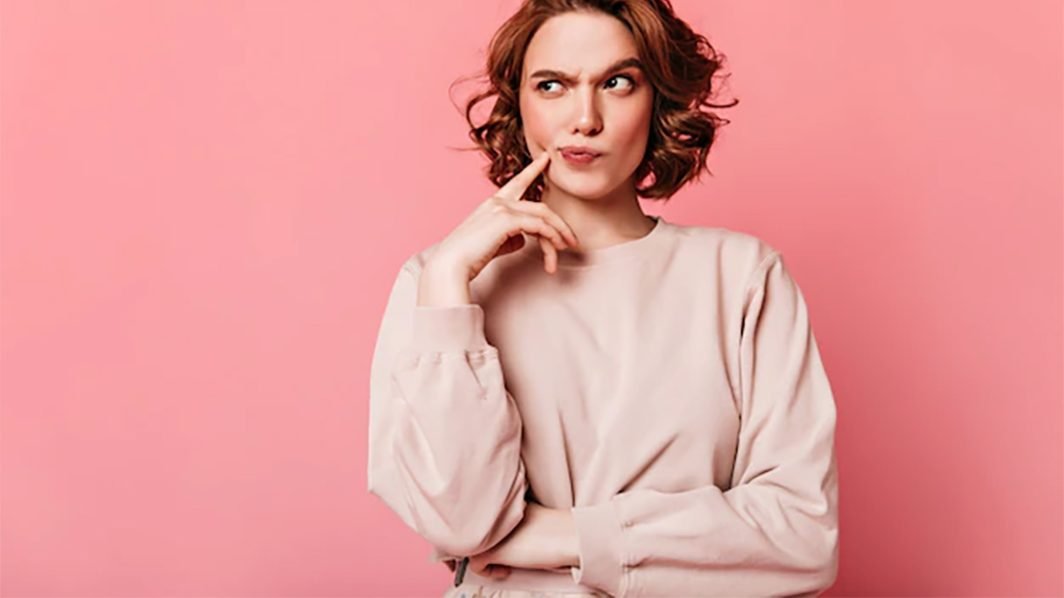 Or is There Room for Blame with the FDA,

 DEA and Pharmaceutical Companies?
Buying Drugs Online: It's Convenient and Private, but Be Aware of the Facts!
Political commentator Rush Limbaugh could become the target of a criminal probe into the sale and use of illegal drugs. Rush became addicted to legitimate prescribed prescription painkillers after a failed back operation several years ago. Asked about the culpability of Limbaugh, the source said that he could still face charges for having a large quantity of prescription painkillers without a prescription, but the source added that no charges are imminent. (Fox News)
OxyContin is a pain reliever that contains a very strong narcotic similar to morphine and is only intended for moderate to severe daily pain, according to the Food and Drug Administration. But doctors are not free to medicate their patients as they see fit. Doctors are monitored rigorously in prescribing these legitimate painkillers for their patients who need them and stand sanct10n and possible loss of license if the DEA feels they are over-prescribing certain controlled painkillers. So, in fear of the DEA, the physician is hesitant to prescribe sufficient medication for his suffering patients.
There are hundreds of thousands of Americans with excruciating pain: accident victims, spinal problem sufferers, cancer victims, AIDS patients and more who can't get relief from their debilitating condition, which ruins their lives and those around them. They are left to suffer with no promise of relief, short of their demise, or obtaining their prescription painkillers illegally elsewhere. They are truly the victim of the "War on Drugs", a war that cannot be won. Rush would have been better off buying them on the Internet instead of the black market. The consequences would have been much less severe.
It's no wonder so many Americans are swarming to the new Internet revolution, the online pharmacy, where no one, not even the government, has access to their prescription records. I would think the Feds have access to the databases of CVS, Rite-aid, Walgreen's, Duane Reade, Eckerd, Familymeds, Navarro, Kroger, and all the supermarket chains and have added them to Big Brother's "Patriot Bill Database. And if you use a supermarket Savings Card, they even know what you eat. Hum.
Then there is the case for medical marijuana, but that's for another day.
Today it's virtually impossible to not be aware of Online Internet Pharmacies and the immediate availability of prescription medication and the substantial savings that they offer. But no real analytical and logical argument has been made giving all the pros and cons of using Online Pharmacies versus the regular pharmacies, which we are all familiar with. Everyone has their own turf to protect, from the FDA, doctors, pharmacists, brick & mortar pharmacies, the drug manufacturers, and overstepping Federal and state governments and agencies.
Disclaimer: I work for www.RxAsia.com, which is an Online Pharmacy. (My comments within quoted text will appear in italics like this. I trust you can see thru my sarcasm)
I will attempt to present an unbiased opinion of where Online Pharmacies stand today, in October 2003. It appears all the pertinent data on line about Online Pharmacies dates back to the year 2000.
I will attempt to present pro & con arguments from both the government and Online Industry sides, and let you; the ultimate judge, juror and consumer decide where you stand on the issue. In some cases, I will debunk their illogical arguments and comments concerning Online Pharmacies.
An FDA article written in 2000 by John Henkel states
"More and more consumers are using the Internet for health reasons. According to the market research firm Cyber Dialogue Inc., health concerns are the sixth most common reason people go online. Internet drugstores, however, won't make "brick and mortar" pharmacies obsolete anytime soon. Over 3 billion prescriptions were dispensed in 2000, and though no reliable figures gauging total online sales are yet available, industry sources say that number is likely still fairly small.
For some people, buying prescription drugs online offers advantages compared to purchasing drugs from a local drugstore, including:
The privacy and convenience of ordering medications from their homes
Greater availability of drugs for shut-in people or those who live far from the pharmacy
The ease of comparative shopping among many sites to find the best prices
Greater convenience and variety of products
Easier access to written product information and references to other sources than in traditional storefront pharmacies…"
I'd like to add to this analysis the following:
Substantial dollar savings over US and Canadian pharmacies. (Yes, buying offshore is cheaper than even Canadian pharmacies)
In most, if not all cases, the drugs are manufactured by the same Pharmaceutical companies that make the drugs for the US and Canada, with the exception that they are only paying the prevailing local wage, taxes and other lower manufacturing costs, thus their costs are lower. You can bet the major manufacturing companies keep up to US standards even in their offshore facilities to avoid negative and potentially explosive bad publicity.
Generic drugs might be available overseas at substantial savings over the brand name, where they might not be available in the US and Canada.
Partially eliminating the (every three-month) doctor visit and subsequent savings in time and cost just to renew your prescription. (Yes, you doctor is a legal drug pusher, charging you to renew your prescription. Sorry, that is my opinion)
Mr. Henkel 's article further states:
"Internet drug shopping is said to save consumers money. In some cases this is true. A survey in the fall of 1999 by Consumer Reports showed that buyers could save as much as 29 percent (and as high as 50-80% offshore) by obtaining certain drugs online. But another study, conducted in 1999 by the University of Pennsylvania and published in the Annals of Internal Medicine, tracked Internet sales of Viagra and Propecia and found that the two drugs were an average of 10 percent more expensive online than at local Philadelphia-area pharmacies. (I have a problem with that study. If it were so, why are so many people purchasing with Online Pharmacies? What 2 drugs did they track? Why only two? Try to find that Article; I can't. Link to Annals of Internal Medicine search page is at http://www.annals.org/search.dtl)
In another part of that study, researchers Bernard Bloom, Ph.D., and Ronald Iannocone found that 37 of the 46 sites they examined either required a prescription from a personal physician, or offered to prescribe a medication based solely on a questionnaire. But nine sites, all based outside the United States, did not require a prescription. (Not suprising, as most countries don't require a prescription in their country.Guess they failed to mention that.)
The researchers also found that even when Web sites offered a questionnaire with the promise that a physician would review the form, nothing was generally known about the doctor's qualifications, and it was easy for users to provide false information to obtain a prescription.
Consumers seeking health products online can find dozens of sites that FDA officials say are legally questionable. A number of them specialize in providing drugs such as the antibiotic Cipro (ciprofloxacin), Viagra, the baldness therapy Propecia (finasteride), or the weight-loss treatment Xenical (orlistat). Others, based in foreign countries, promise to deliver prescription drugs at a much cheaper price than their domestic cost, but the drugs may be different from those approved in the United States or may be past their expiration dates. (Legally questionable is another way of saying nothing. Double talk. Either it's legal or illegal. ) Still other sites make fraudulent health claims (Ouch, got to agree on this one.) or blatantly advertise that a customer can buy drugs with no prescription. Online drug sites can now be located in nearly any state or country having phone lines. (Prescriptions are not required in most counties. What's so blatant about not requiring one!)
Some feel new laws will be needed to improve this situation. Whether new legislation will improve oversight of online pharmacies remains to be seen. For the moment, regulators have entered what the FDA's Shuren calls "a whole new ball game" that cuts across the limited jurisdictions of several federal and state agencies……." (Isn't there enough regulation already?)
Pill Box's president William A. Stallknecht, R.Ph said that," one out of three prescriptions written are prescribed by doctors who've never seen their patients." Spring reported him as saying that the pharmaceutical drugs he sells online primarily Viagra, Propecia, Claritin, and Xenical are safe. These drugs only require a prescription because manufacturers are "milking their patents" before they expire and the drugs become available over the counter. (As far as prices for Viagra, and a few other high profit drugs, this is true. The manufacturers are artificially keeping their prices high, in league with the FDA.)
Tom Spring, wrote in PC World in June 2000 that it isn't illegal to purchase prescribed medication over the Internet if you have a prescription from your doctor. The ethical and legal questions surround the issue of whether a doctor can prescribe drugs over the Internet without ever meeting the patient.
(Actually, this is factually correct, but highly misleading. What he failed to mention was that certain Orphan Drugs (for rare diseases not tested in the US) and other FDA unapproved or drugs still in clinical trials in the US, but approved elsewhere (drugs for AIDS, etc), as well as legitimate approved pharmaceuticals can be imported without prescription provided it is a three month supply solely for personal use. Read the FDA Regulations and their contrary policy at http://rxasia.com/import.html )
This is not the case for controlled or narcotic prescriptions by any means, nor does this author condone the use of controlled or narcotic prescriptions. For a list of all controlled substances, see our friends at the US Injustice Dept at http://www.usdoj.gov/dea/agency/csa.htm.)
For our Canadian friends, see your list at http://laws.justice.gc.ca/en/C-38.8/36012.html#rid-36062 )
CNN reported in June that the American Medical Association was going to be looking into Internet prescribing rules.
According to Spring the AMA says that online physicians who write prescriptions without patient contact are in direct violation of AMA policy. The organization wants states to penalize doctors for prescribing drugs sight unseen. (You know what happens when someone disagrees with the AMA? I'll be getting hate mail )
Spring also talked about pharmacies popping up overseas that allow anyone with a credit card to purchase drugs like the tranquilizer XENIX, anabolic steroids, Rohypnol (date rape drug) (a sedative not available in the U.S.), and the narcotic Demerol.