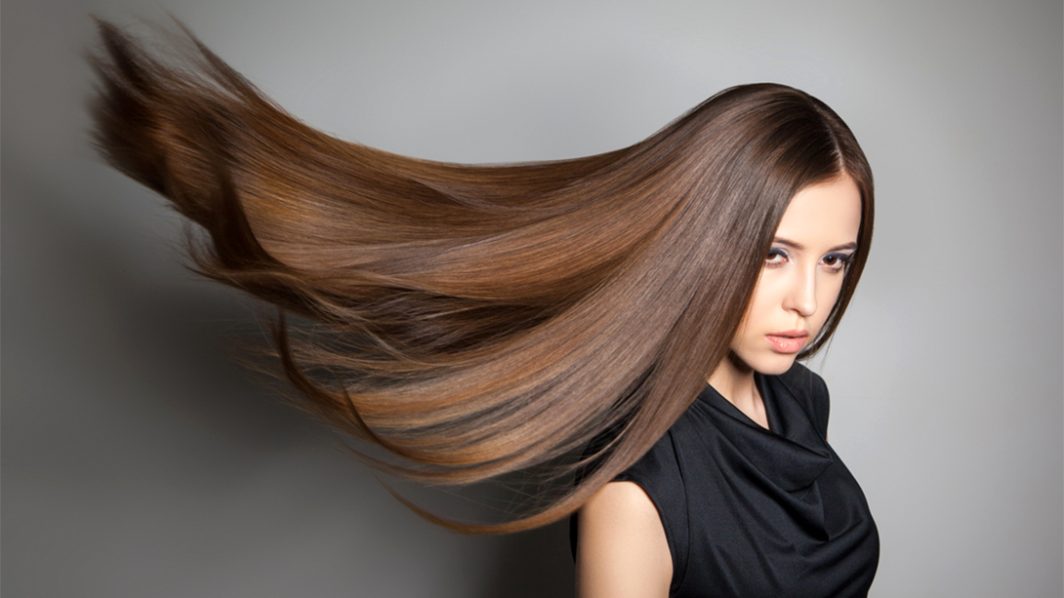 By now,

 I'm sure you've heard of the hair straightening process
invented in Japan that has swept America and made countless women forever grateful to it's hair-transforming powers. It goes by several different names – Japanese Straightening, Thermal Reconditioning, Straight Perm, and Japanese Straight Perm. So, what exactly can you expect after a thermal reconditioning service? Well, it's actually nothing short of miraculous, if you choose the right product and stylist.
I had my treatment done at a Japanese salon in Ohio that specializes in
this service. After about six hours of sitting in the salon, being
alternately shampooed, heated under intense heat lamps, blown out, flat
ironed, and then going through the entire process again, I emerged from
the salon with a completely re-texturized, smooth and sleek head of hair. All together, the straightening process cost about $750, including a VERY generous tip and a large bottle of shampoo and conditioner specially formulated for my new tresses. The hourly rate for the service was $80, which is actually below most others that charge about $100 an hour. I was under strict instructions to guard my hair from water or any type of moisture for the next 72 hours.
I was completely thrilled with my new hair. The light reflected off of
it like crazy, and it blew naturally in the breeze, not at all dried out or artificial, like you might expect after a chemical treatment. It actually was in the best condition ever, which seemed counterintuitive since it had essentially just been through six hours of chemical and heat treatment. Nevertheless, it was absolutely and undeniably true.
I was told I would need to come back for a touch up on the new growth
anywhere from 6 months to a year, depending on how straight I wanted it
to stay and the rate of hair growth. It is now six months later, and even though it has more body, it is still shiny and smooth. I actually like it a little more with some body at the roots. It gives it a little extra lift, and the remaining hair is still straight and manageable.
There are some things you want to look out for when searching for a
salon that offers thermal reconditioning. First, find out which
Straightening product they use. The best Japanese Straightening System is Liscio, and the second is Yuko. Both are made in Japan. Any others are to be cautiously researched. Liscio has produced the best results on clients, and if you've read about it anywhere, there is nothing negative to be reported. This is the system the salon I went to used, and my results were healthy and beautiful. Second, make sure the technician performing the service has plenty of experience in the process. Any good salon will provide you with before and after pictures of their work. Third, be sure to be open and honest with the stylist about any prior hair-coloring or processing, so they can adjust the treatment accordingly for the best results. Don't fall in to the trap of buying expensive shampoos and conditioners like I did (I spent about $85 on shampoo and conditioner). You can actually use several quality, gentle shampoos and intensive conditioners and get the same, if not better, results( http://www.cosmeticsgalore.com/best-haircare-products-reviews.html ).
After Japanese Straightening, you do want to be sure to keep hair
protected from the sun and moisturized, so frequent deep conditioning
and an SPF spray or other UV protective hair product is highly
recommended. You must wait at least one to two months before coloring your hair after the treatment, depending on your stylist's recommendations.
If you can, go to a stylist who was actually trained by a top technician at the corporate headquarters for the system they use. This assures they have been trained correctly and specifically on how to get the best results possible. What this means for you is a lower risk of getting a "botched" straightening job or damaged hair. Do your research. Get online and find the salons in your
area that offer the service along with their credentials. After all,
you don't want to waste your hard-earned money on something that is less than a superior result. The cost of the treatment can be very high, especially if your hair is particularly long or hard to "de-curl". Typically, the longer and curlier the hair, the longer the process takes, and the more you will spend.
Bottom line, if your hair is unruly, frizzy, or overly curly and you
Would like to have low maintenance, hassle free hair that is shiny and
straight, the "Japanese Straight Perm" is just the thing for you. I know I will be going back for a second round!