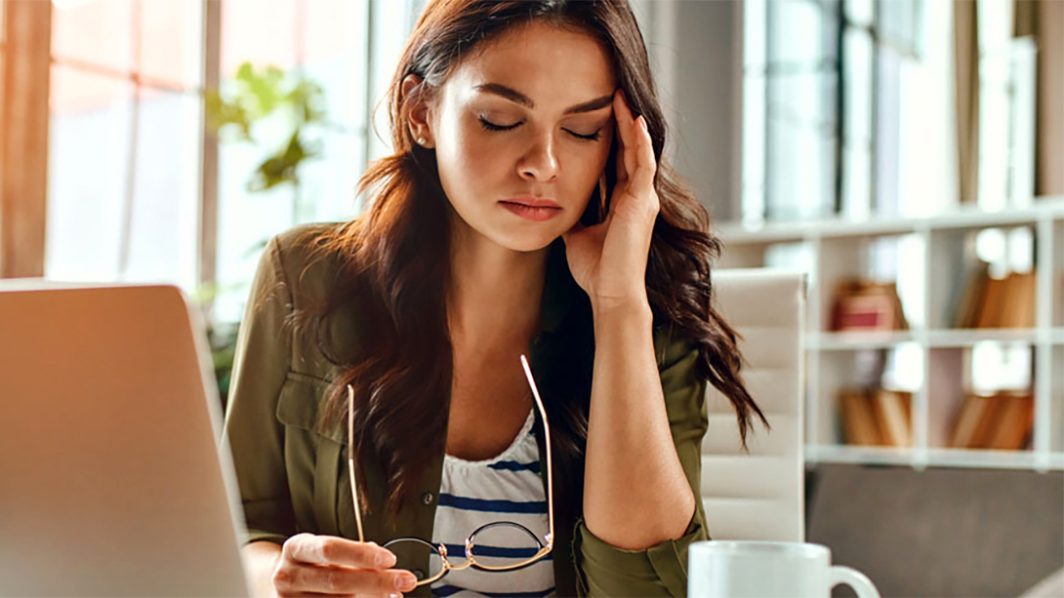 Common Causes of Headaches
1. One major cause of headaches is an accumulation of toxins in the body and nervous system.
2. This problem is increased when we have constipation. A large number of headache sufferers have constipation or problems with their kidneys.
3. This problem of auto-toxification is multiplied even further when one is living is a polluted environment,

 inhaling toxic substances which react negatively on lungs and nervous system.
4. Another major source of headaches is tension in the neck. Neck tension can be result of too much thinking, especially worrying, or poor posture, or the result of some specific type of work such as typing or sewing.
5. Neck tension may also be associated with eyestrain, which may result from a certain type of work which requires much concentration with the eyes, or simply a growing weakness or tension in the eyes.
6. The overall tension in all the body may also contribute to this tension in the neck, eyes, and head. This is especially true of the tension in the spine, which tends to flow up into the neck and head.
7. A lack of sufficient blood flow and thus, nutrients and oxygen in the cells of the brain can easily cause a headache can easily ensue.
8. Unresolved negative emotions and especially anger, worry or anxiety can also create headaches.
9. Insomnia can also create headaches.
10. Hormonal imbalances can often generate headaches, especially during the days preceding and during a woman?s menstrual period.
11. Other factors also contribute to headaches such as certain hereditary tendencies or organic malfunctioning within the individual.
You Can do Much to Get Free from Headaches
The best cure is prevention. Let us look at some of the ways in which we can free ourselves from the discomfort and burden of headaches.
1. Massage can help to relax the muscles and nerves of the neck, head and eyes so as to increase the flow of blood and relieve the pain. This is only a temporary solution, however, for we have not effected the headache as its cause. We have only momentarily removed the symptom.
2. A proper diet with pure non-toxic foods will help the body to free itself from the accumulation of toxic wastes. Some, who have a high degree of toxicity, may want to go through a detoxification fast under the guidance of a professional naturopath so as to clean out their system.
3. If constipation is also a contributing factor, then one should immediately begin to solve this problem with plenty of liquids, fiber and exercise. One may even want to make a few purges with an enema so as to clear out some of the toxic waste in the intestines, preferably under the guidance of a doctor or professional health counselor.
4. If we are absorbing large amounts of pollution and living a life of general stress, we can protect our bodies from vitamin deficiency by taking vitamins B, C and E. These vitamins should be taken in as natural form as possible, but it is seldom possible to get all one needs through natural foods alone. Some naturopaths recommend doses of 1000 milligrams of vitamin C and 200 i.u. of vitamin E per day. Vitamin B can be absorbed through eating brewer?s yeast according to the recommendation on the package.
5. The tension, which accumulates in the spine, neck and head, can be relaxed and released through specific exercises and breathing techniques. (These can be learned from an experienced Yoga Instructor). These exercises are also useful for creating an overall harmony in the nervous and endocrine system, thus eliminating the problems of imbalanced hormones or tension in the nervous system.
6. Breathing techniques in conjunction with deep relaxation offer us a wonderful tool for relaxing all the muscles and nerves, and even the emotions and the mind itself. These techniques are not only useful for preventing headaches, but are also a wonderful first aid for an already existing headache.
7. Another harmonizing factor is having a routine. The body and mind function much more efficiently and peacefully when there is a certain rhythm in our way of living. Regular hours for sleep, waking, eating and washing are very calming to the nervous system and endocrine system.
8. Those who have much nervous tension would benefit from regular practice of meditation or inner concentration, which would allow them to release and / or transcend physical and mental tensions on a daily basis.
9. Simultaneously we need to understand the cause of his nervous tension and anxiety. Self-analysis our mind?s mechanisms will help us discover the ways in which we create unnecessary worry and tension for ourselves.
10. So much of our worry and nervous tension is a result of our ignorance or forgetfulness of our true spiritual nature. We lack self-confidence and faith in Divine protection and guidance. Thus the study of spiritual truths handed down to us through the various religions and spiritual philosophies can help us to see our worries and problems in a more clear and rational perspective. Wisdom brings Peace. Peace leads to love and harmony.
In conclusion we may say that headaches in most cases are the result of wrong or imbalanced living and thinking. We can change our way of living and thinking, and thus free ourselves from these unnecessary pains. Thus our headache becomes our teacher or inner guide who reminds us when we are moving away from the harmonious path or right living, acting and thinking.