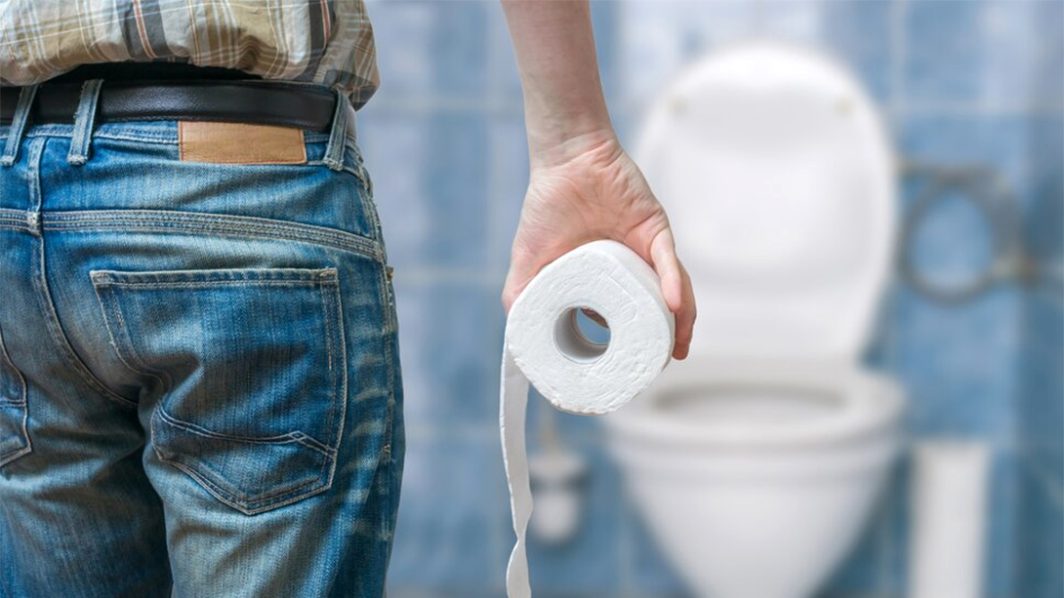 If you're like many Americans, constipation is something you've experienced. Over 4 million people each year report being constipated. Cases of colon cancer are rising steadily. To understand why you may be suffering, you first need to know exactly what constipation means. When John Wayne died they found 60 pounds of compacted hard fecal matter stuck to the lining of his intestines.
My definition of being constipated means that you have difficulty passing stools and do not have daily bowel movements.
If your stools are soft and pass easily and you pass them at least 2 times per day, I would say you're not constipated.
In order to be diagnosed with constipation, you must have at least two of the following symptoms for at least 12 months:
·Hard or pellet-like stools at least 25% of the time
·Straining with bowel movements at least 25% of the time
·A feeling that you don't completely empty your bowels at least 25% of the time
·Fewer than 5 bowel movements per week
What causes constipation?
The most common cause of constipation is a lack of adequate amounts of water, exercise, stress and fiber in the diet. The longer the stool sits in the large intestine waiting to be passed, the harder and less easy to pass it becomes.
There are many other reasons that you may find yourself constipated. Common causes of constipation include:
·A change in schedule, such as traveling or anything that changes your daily routine
·Repressing the urge to have a bowel movement
·An increase in your stress levels
·A lack of exercise and poor dietary habits
·Loss of activity as a result of injury or aging
·Pregnancy
·Medication use
Constipation may also be a result of another health problem, such as irritable bowel syndrome, diabetes or other illnesses.
Older people (over the age of 65) still experience constipation more often than other adults. This is often due to an increase in medications and loss of mobility. Recently, over the last 10 years, children as well as adults are becoming constipated. Most doctors attribute this to a sedentary lifestyle, obesity, and poor nutrition. Studies now show that 50% of the children in America are obese and uneducated about proper diet and healthy living.
A more uncommon type of constipation results from an actual obstruction in the large intestine. This can be caused by an obstruction such as a tumor or gallstone that is wedged in the intestine. High stress levels can also cause the muscles in the bowel to constrict or contract at different times. Normally the muscles in the upper part of the intestinal tract contract, as the lower muscles in the bowel relax. When the lower muscles in the bowel contract or go into a spasm instead of relaxing, problems start to occur.
The bowel may also be obstructed if the large intestine has twisted on itself. Sometimes after any type of abdominal surgery scar tissue will grow internally and pinch off or restrict a section of your bowel. Another possible cause of bowel obstruction is from connective tissue diseases such as lupus or scleroderma.
If you're experiencing symptoms from constipation for more than two weeks, it's a good idea to seek the advice of your doctor. Together you can pinpoint the causes of your constipation and choose the best treatment options.
Make sure you pay attention to your bowel habits and keep your colon and intestinal tract clean. Do not consume products containing aspartame, mineral oil, milk of magnesia or high fat content.
Increasing your water intake, exercise, a high fiber diet and using a safe and natural oxygen based intestinal cleanser such as "Oxy-Powder" can keep your bowels regular.
A clean colon can prevent and reduce: Bad breath, body odor, constipation, depression, diverticulitis, colon cancer, fatigue, gas, stomach pain, bloating, weight gain, headaches, hemorroids, indigestion, appendicitis, insomnia and varicose veins.