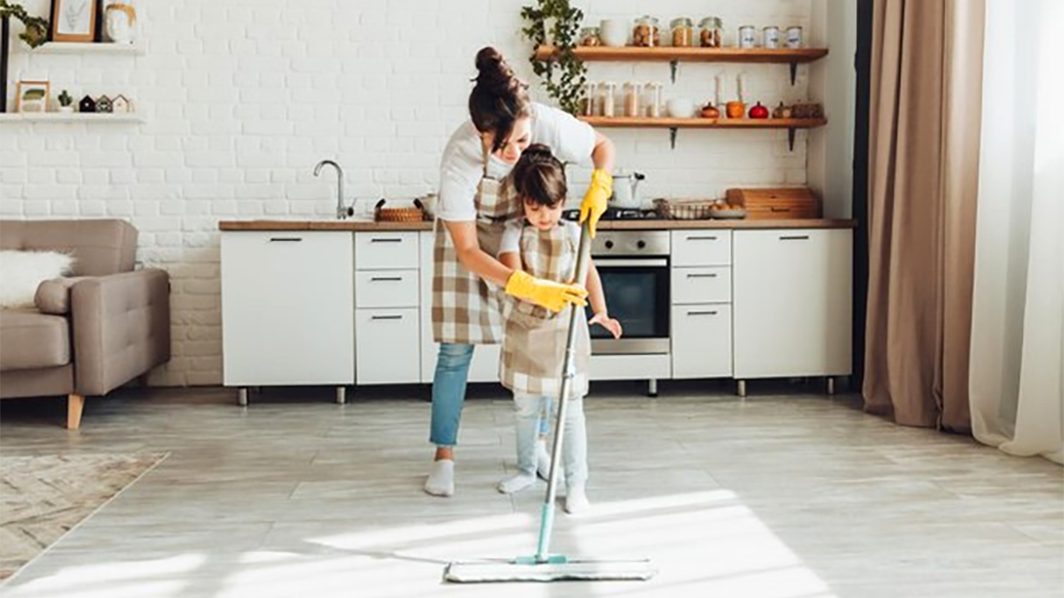 In Nancy Sokol Green's book,

 Poisoning Our Children, she cites a fifteen year study in which it was found that women who worked at home had a 54% higher death rate from cancer than women who had jobs outside the home. In the study it was concluded that the increased death rate was largely due to daily exposure to hazardous chemicals found in ordinary household products.
According to the EPA, if you buy major brands of household cleaners you have introduced hazardous toxins into your home. These hazardous toxins have created the air inside our homes to be 3 to 70 times more polluted than the air outside our homes. Another startling EPA discovery is that toxic chemicals in household cleaners are 3 times more likely to cause cancer than outside air. In the average home today, more chemicals are found than would have been found in a chemistry lab at the turn of the century. The typical home contains 63 products which contain hazardous chemicals. Doctors and scientists are discovering that there appears to be a correlation between the increased use of household chemicals and the increased incidence of chronic illnesses in children such as cancer, asthma, attention deficit disorder, birth defects, and many other illnesses.
How do you define toxic? A toxic substance can be defined as any substance that is capable of harming a person if it enters the body in a large enough dose. A toxic chemical is any chemical which through its chemical reaction on life processes can cause death, temporary incapacitations or permanent harm to humans or animals. There are virtually three ways in which toxins can enter our bodies: by ingesting, by inhaling or by contact with the skin or eyes.
There are many chemicals in everyday household cleaners which pose potentially toxic effects to our bodies. Common everyday ammonia is considered a poison which can cause rashes, redness and chemical burns. The fumes from ammonia are very irritating to the lungs and can be especially harmful to anyone suffering from respiratory illnesses. Ammonia can also cause grave eye damage.
Chlorine bleach which is sodium hypochlorite is an irritant and can cause skin, eye and respiratory tract irritation. NEVER mix bleach with acids such as vinegar, ammonia, toilet bowl cleaners, drain cleaners or chlorinated scouring powder as it can produce deadly chloramines gas which may result in the burning of mucous membranes and chemical pneumonia.
Disinfectants may contain one or more of the following hazardous substances: ammonia, cationic detergents, cresol, lye, and phenol and pine oil. Air fresheners have been found to contain formaldehyde which is highly toxic and a known carcinogen (cancer causing). Air fresheners may also contain phenol which upon contact with skin may cause swelling, burning, peeling and the breaking out in hives. Phenol can also cause cold sweats, convulsions, circulatory collapse, coma and even death.
Some mold and mildew cleaners contain sodium hypochlorite which is corrosive, may irritate or burn skin and eyes, and may cause fluid in the lungs which can lead to coma or death. Formaldehyde is another ingredient in mold and mildew cleaners which is a highly toxic carcinogen causing nausea, headaches, nosebleeds, dizziness, memory loss and shortness of breath.
Did you know that manufacturers are not required by law to list the exact ingredients on a label but rather can use other names to describe ingredients which may appear less threatening to your health? Alarmingly, manufacturers are no longer required to place the skull and cross bone symbol on poisonous products.
WHAT TO LOOK FOR
– Become an avid reader of labels on the household cleaners you purchase and look for ingredients that appear caustic or toxic.
HELPFUL AND HEALTHY TIPS TO AVOID FOOD CONTAMINATION:
– Educate yourself to the characteristics of the various ingredients to ensure that you are not exposing your family to toxic chemicals
– Stop using those products which contain toxic materials
– Look for alternative products which are non-toxic, natural, and environmentally conscious and replace your toxic cleaners with these.