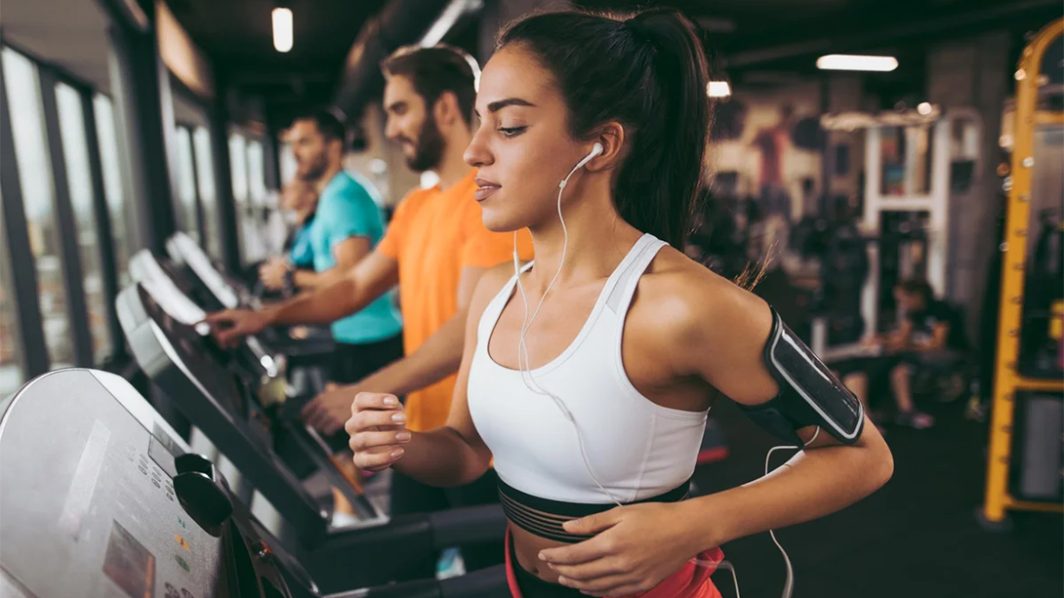 Taking those first few steps towards establishing a Fitness Lifestyle can very well be intimidating,

 especially if the decision is made to sign-up for a gym membership. In fact, deciding on even using a gym can be a double-edged sword of sorts. On one hand, there are many of us who feel that we'll become more motivated towards exercising regularly if we do sign-up for a gym membership. After all, you're now investing more money into your health so you certainly don't want to just throw that money away. Additionally, there are typically many more people working out at the gym than anywhere else, so you'll probably be more likely to get caught up in the ambience and energy of others exercising as well. However, on the other hand, because there can be so many people working out at the gym, you may feel intimidated beginning those first steps towards getting back in condition in front of others. When you stop to consider all of the pros and cons with signing up for a gym membership, you may find that making this decision was a more daunting task than you first thought.
Fortunately, there are many gyms and fitness facilities available now to accommodate virtually every factor and consideration involved in your own decision making process. From the large fitness clubs such as Bally's and 24-Hour Fitness to the local YMCA or university health centers, and from the private one-on-one training studios to even mobile Personal Training trailers, chances are excellent that a gym can be found to match your own personal preferences. What's important to keep in mind is that every gym and fitness facility has it's own unique personality and subsequently, there's a gym to match your own unique personality as well. Therefore, with a little gym shopping savvy and factors that we'll providing you for consideration, you'll be on your way towards locating a gym that's a perfect match for you!
Presented here then is a brief summary of several factors for you to consider when shopping for the gym that's right for you:
1) Location
Typically, you're better off when your gym is near to your home or work. The greater the distance that you'll have to travel to exercise, then the greater the chance that you may find an excuse not to. At the same time, don't let location be your sole determining factor, as it's important that you don't join a gym that you dislike simply because it's nearby.
2) Management Attitude
When you walk into your gym, I strongly believe that you should never feel like only a dollar sign or a second-class citizen. Look for honesty, sincerity, politeness, and above all, respect. The vast majority of gyms that I have stepped foot into are operated by managers and staff members that genuinely enjoy their jobs and genuinely enjoy assisting their clients. However, if you feel like a gym is not interested in your needs at all, then you may wish to keep looking.
3) Hours
How does your own personal schedule fit in with the gym's? If conducting early-bird workouts is your best option, then at what time does your gym open up? What if you can only workout late at night? Is your gym a 24-hour gym? Is it open 7 days a week?
4) Price
This factor is actually most people's first consideration when searching for a gym. As this issue can be largely affected by your own personal taste and budget, I would simply propose the following points to consider. First, look at the entire package before you just consider the cost. Being the cheapest gym around does not necessarily make it the best fit for you. You do sometimes get what you pay for. Secondly, be mindful of the contracts you sign. There are fitness chains that have been notorious for absolutely locking you into a long-term contract and then making it nearly impossible to cancel should you decide to withdraw at a later date. If you are not convinced that you're going to stick with regularly working out at a gym, you may then prefer to sign a short-term contract instead even if it costs more per month.
5) Sanitation
For me, this is a direct reflection on management. Bathrooms, showers, pools, saunas, tanning beds, and the gym equipment should be cleaned on a regular basis. Granted, while club members are working out, no gym will ever be 100% perfect, but as long as a club still places an emphasis on proper hygienic practices, then it demonstrates responsibility and concern for their members.
6) Client Volume
If you're just beginning a gym membership for the first time and feel a bit insecure about working out for the first time, you may (or may not) prefer a smaller gym or even a personal training studio. Also, the best gym in the world for you may still be the wrong fit if you're going to have to regularly wait in line to exercise on a piece of equipment. A crowded gym can result in irritable attitudes and inefficient workouts. Your best bet may be to locate a fitness facility with the proper combination of number of members and number of equipment that will allow you to maintain a steady workout.
7) Environment
Do you prefer an "Iron Dungeon" with a perpetual cloud of hand chalk and chorus of loud yells and grunts? Or do you prefer a club that feels more like a Singles joint where the clients seem more concerned with meeting the members of the opposite gender? Just like the design of the gym's building, a gym's environment can come in all versions as well. If you feel uncomfortable upon your initial walk-through, you may wish to continue looking at other gyms and fitness facilities nearby. When you sign up for a gym membership, it's vitally important that you sign up at one that you feel comfortable at and enjoy the atmosphere because if you don't, then there's a good chance that you won't succeed in regularly working out there.
There are still many additional factors not listed here you may wish to consider before selecting the gym of your choice such as amenities, the equipment itself, and the clientele. Just be sure to give yourself a little bit of time to shop around and determine which choice is best for you based on your needs and tastes. I truly believe that signing up for a gym membership is an outstanding investment on your physical and emotional health and is well worth the time and money spent to locate the one that's the best match for you. Most gyms and fitness facilities today are ran by professionals in their field who enjoy their jobs and there is a good chance that this high level of enthusiasm will only energize you further.
So shop around, it's well worth the effort!