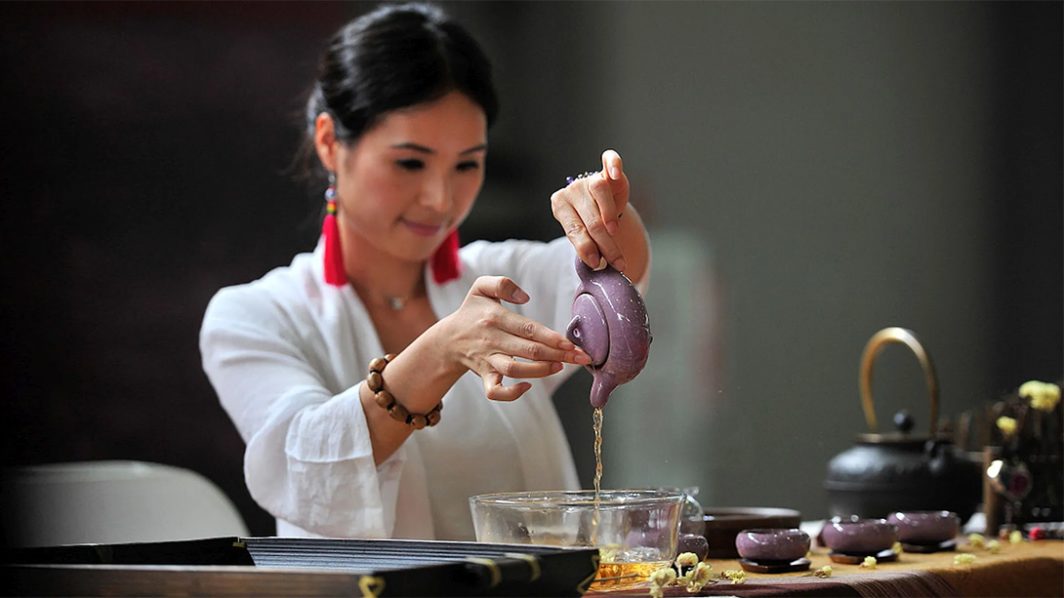 Li Jiang Old Town,

 a historical town hiding at the foot of snow covered Yu Long mountain, is said to be the Shangri-La that British writer, James Hilton, described in his famous novel, Lost Horizon. This harmonious town offers breathtaking sceneries and rich Dong Ba culture of the local NaXi ethnic minority. It is named "International Cultural Heritage' by UN in 1997.
On high elevation cliffs of the beautiful Yu Long mountain, some white grasses are quietly growing. Those are Li Jiang Snow Tea. Local people have been drinking them for generations. Researches have shown that it is rich in amino acid, vitamins and trace elements, etc. It is used in Chinese traditional medicine for lowering blood lipid, lowering blood pressure, intoxication, and treating sore throat, etc. It is highly demanded in Japanese market as a replacement of artificially processed slim teas.
Snow tea can be drunk by itself. Our snow tea blend is a mix of Yunnan Black and cinnamon bark, and has wonderful color and taste. Please visit www.teahub.com/herbaltea.htm for our selections of herbal teas.