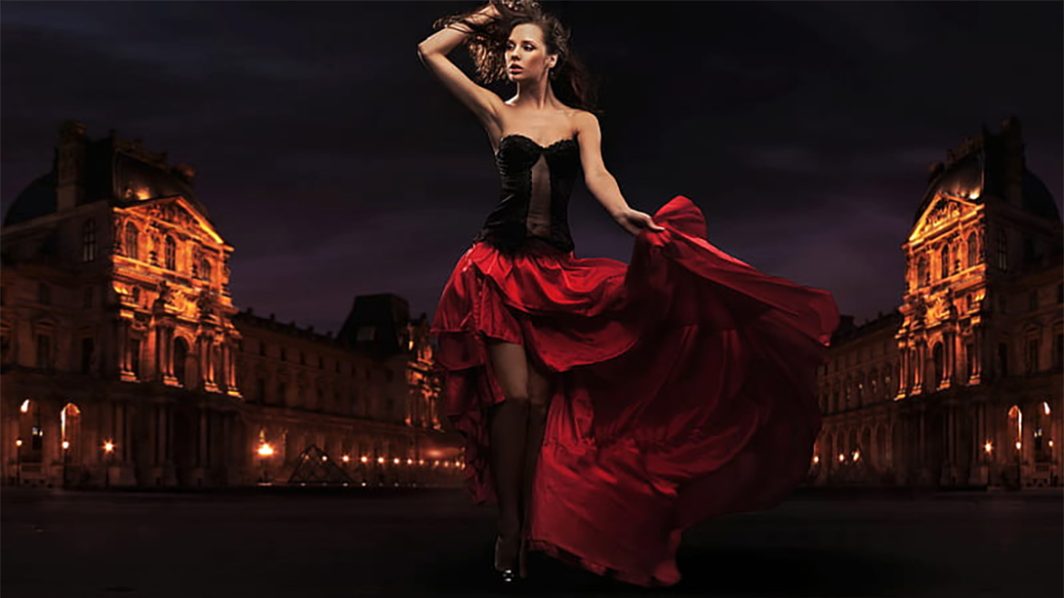 When I was 12,

 one of my best friends was a square dancer. Twice a week, her family would pile into the Country Squire station wagon and head to the Grange Hall, where they'd gather with their square dancing club for an evening of music, friendship and do-sa-do. (That's the correct spelling, by the way. Visit www.dosado.com)
As a regular guest, I was fascinated by the form but, in the height of my coolness-conscious years, also acutely aware of the overwhelming dork factor. These people lived to square dance.
They skipped around for two or three hours at a time, twirling and smiling and dabbing at their foreheads between dances. They hunted for holiday-themed fabric months before special dances in order to whip up the perfect ruffled dress and matching shirt for each occasion. They packed their petticoats and headed to Penticton, British Columbia every summer for a regional square dancers' convergence.
The square dance girls were just as boy-crazy as my regular friends, but they had a built-in way to hold hands with the guys they liked. As for me, I had a major crush on my friend's older brother who, at 15, was an articulate, ambitious student body president with piercing blue eyes and blond hair to his shoulders (it was 1972, after all).
In one of our (for me, anyway) excruciating conversations involving much blushing, he told me that square dancing was like meditation. "It's a way to forget about everything except what's going on right now. You have to pay attention to what the caller says, and let your mind and body make sense of it naturally, without trying too hard."
At the time, I had only a fleeting familiarity with meditation, and I didn't see much similarity between these suburban, gingham-clad dancers and the Hare Krishnas that offered carnations to passersby on downtown street corners.
Years later, I have to marvel at his insight.
Square dancing IS like meditation. There's no focusing on memories of the past or worries about the future. Instead, a square dancer must remain in a state of acceptance and anticipation. The caller will determine the next move, and no amount of second-guessing or outsmarting will help you become more effective–or more popular.
As a square dancer, you're surrounded by other dancers but not really attached to a particular one–your matching outfits notwithstanding– because you are constantly moving among the others. Your attention is directed toward whatever comes up–in this case, the caller's command and your subsequent focus on that engagement, however brief.
There's a continuous current of possibilities, and your state is that of relaxed readiness without any judgment. Other than the moment your crush happens to be holding your hand, there is no partner or move that is better than any other.
The beauty is in the flow of it all and the awareness of being fully there.
For the square dancers, their Wednesday-and-Saturday-night gatherings provided fellowship, fitness and an opportunity to really let go. Despite the hopelessly unhip pointy white shoes and the Hee-Haw setting, the dancers had discovered a way to make mindfulness, well, FUN if not exactly cool.
Perhaps it never crossed their minds that they were engaging in anything but entertaining exercise. But if a 15-year-old boy–cute or not–could see it, I'm guessing that others recognized the sense of connection they gained in an evening of fully-present partner swinging.
We tend to think of mindfulness as something to be experienced only through meditation. WRONG. Mindfulness involves us 100% in the present moment, but we don't need a cushion, maple bench, or incense to get there.
In our mindful moments, we are at our finest and most human–open, forgiving, focused, compassionate and connected. Sitting, standing, or swinging your partner, that's a good place to be.
Yee-haw!